India's smallest state offers a surprisingly large variety of activities. When you feel like a change from the beach or your pool we can arrange day trips within Goa or bespoke itineraries into the neighboring states of Karnataka and Maharashtra. Here are some suggestions;
Goa - Swaying palms, white sands and sparkling waters: the three essential elements that attract 2 million visitors annually to Goa's balmy shores are plentiful in this tiny, glorious slice of India hugging the country's western coastline and bounded by the Arabian Sea. There's more to Goa than food like sorpatel, vindaloo, prawn curry. The former Portuguese enclave of GOA, midway down India's southwest coast, has been a holiday destination since colonial times. There's no place like Goa. There's a sense of revelry, merriment and abandon in the air that is almost sinful. Eating, drinking, singing, and dancing are what Goans love to do, and their conviviality is infectious. The celebrations reach fever pitch at Carnival and Christmas; almost every little hamlet has its own little temple or church with its very own feasting and festivities. In fact, there seems to be a party going on in Goa all through the year. Many pubs and cafes have live bands playing on weeknights and countless shacks on the beaches of Goa resonate with classic international music. Goa is divided into two districts: North and South Goa. Rates include use of the villa and all its facilities unless specified otherwise. Prices for day of booking may vary based on a variety of factors like on-season, long holidays, length of stay, etc. Listed below are the villas or bungalow available on rent in North and South Goa sorted beach-wise or adjoining beaches for easy reference.. Please note that map locations are approximate, kindly get confirmed directions from our booking agents.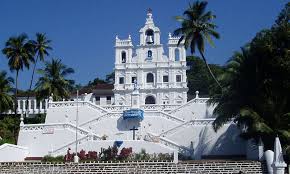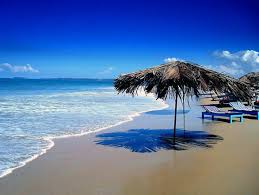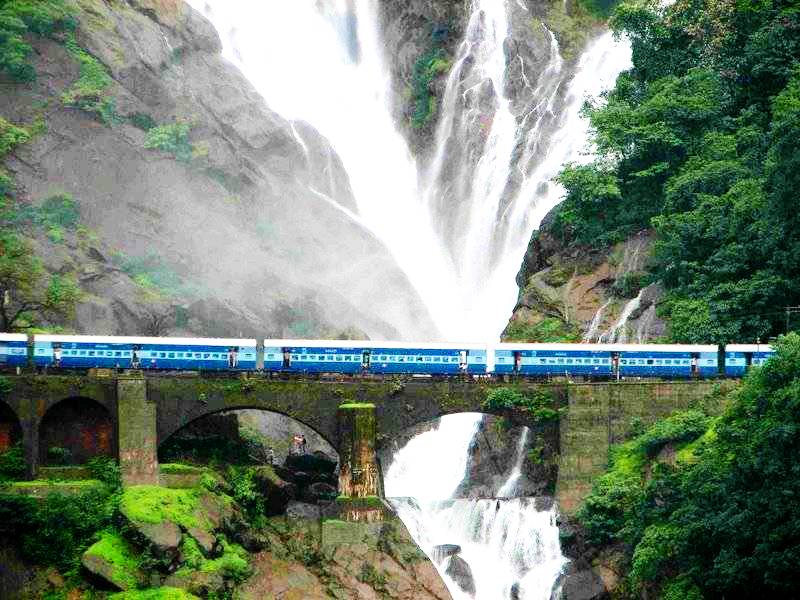 India meets Portugal. Hindu temples, Portuguese forts, health spas, beach bars and hammocks. Goa ticks all the right boxes in terms of beach paradise. There are wide sweeping bays with rocky headlands, small bays with giant boulders topped with Portuguese and Maratha forts and an unparalleled variety of spectacular beaches. Goa's reputation as a beach and party paradise is not unfounded but there are also the bustling markets, grand churches, lush forest and wildlife reserves plus an endless choice of outstanding multi-international cuisine restaurants. Goa is divided into three geographic regions, North, Central and South, each reflecting different lifestyles. The North is the most 'alive', the capital and most interesting historic and architectural sights are in the center and the quiet secluded beaches are found in the South.
Goans descend on Arpora every Saturday night; a shopping mecca and cultural melting pot. All from the above can be found here along with live music performance and an infinite array of multi cuisine food stalls. The best place to meet and check out what's 'happening' in Goa.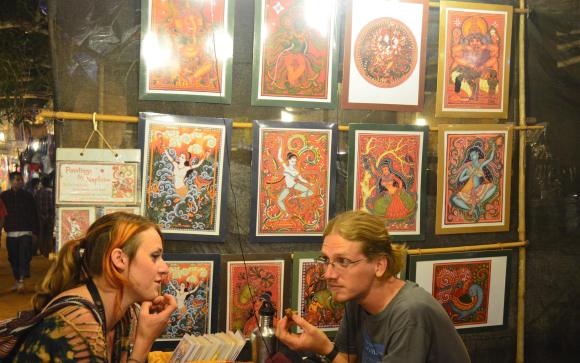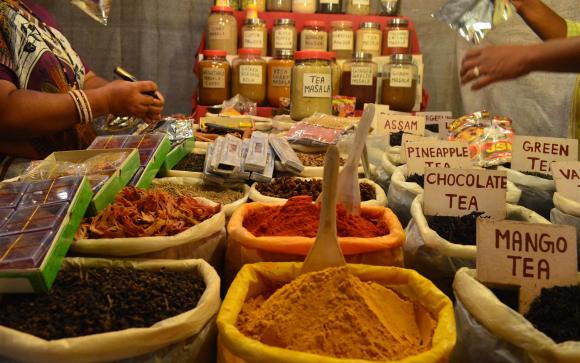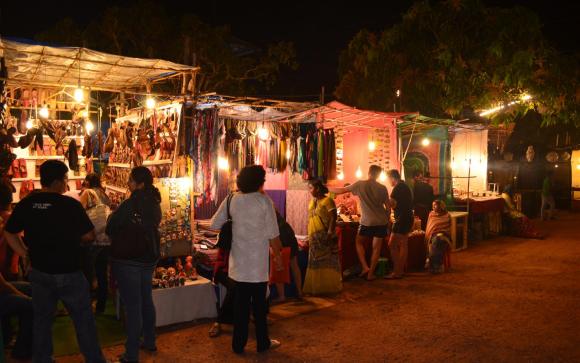 The night market in Arpora, also known as The Saturday Night Market or Ingos Saturday Nite Bazaar is the largest shopping and entertainment event, which reflects the cosmopolitan and distinctive culture of Goa state in the best way. As you can see from the name, the market takes place on Saturdays. This event happens only during the high tourist season on a large fenced area between the Arpora and Anjuna city resorts.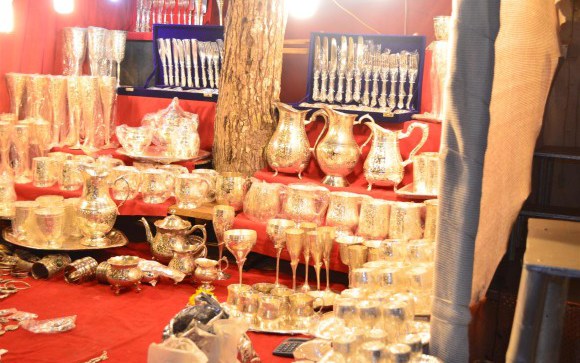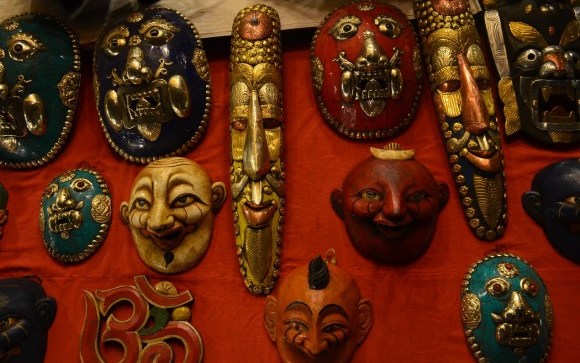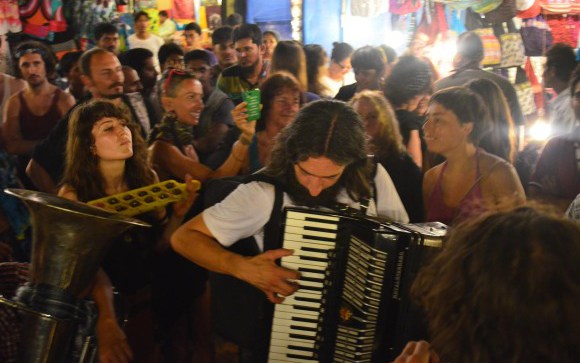 The Night Market in Arpora attracts a huge number of local and foreign traders, including European. The range of products includes almost everything you can imagine starting with the penny baubles and trinkets and also with the high-quality branded products and jewelry. Prices are usually too high in comparison to the shops and day markets, but still you will have a great opportunity to try your skills in the pursuing of dealing prices down to your own desire.
The music is played in the restaurants and on the stage in the center of the market. This scene is specifically built for everyone who really wants to have some fun singing whatever he likes to. There is always a wide empty space around the square, which is usually quickly filled with people dancing. Often big trance parties are held at the Night Market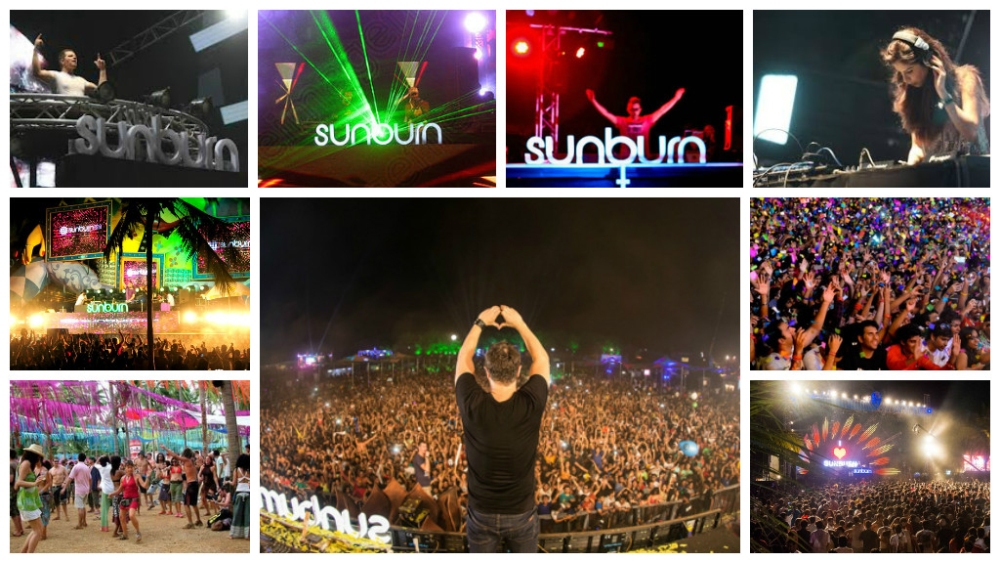 The Sunburn Goa is a popular electronic dance music festival which takes place over three days. The festival is a prime attraction and draws major crowds. Sunburn Goa is organized by Shailendra Singh of Percept, in partnership with Nikhil Chinapa, a popular Indian radio jockey, video jockey and presenter on MTV India. The festival is a combination of music, dance, entertainment, food, shopping and has multiple stages where artists perform daily. The festival is a big hit among the youth.